What measures have the school put in to reduce the risk of getting Covid 19?
We have researched lots of documents including those from the Department of Education to develop our Risk Assessment for children and staff returning to school in larger numbers. It has been shared and approved by all staff, Governors and the LCC Health & Safety team.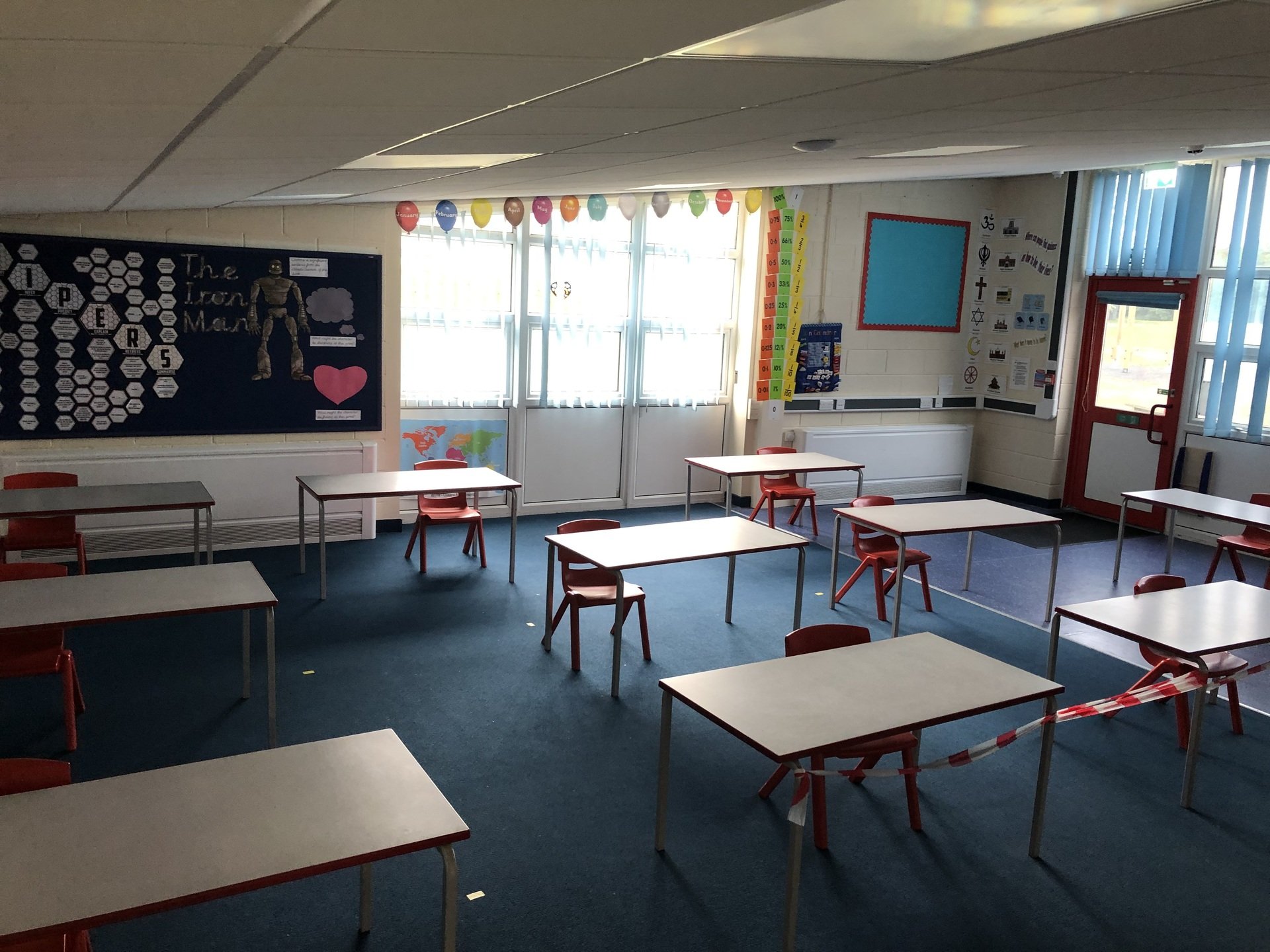 Your child will be working in a 'Bubble' which is a small group of up to 10 children from their year group. They will have one teacher and Teaching Assistant assigned to their 'Bubble' and they will remain together all day everyday including breaks and lunch and won't come into contact with any other 'Bubbles.' Your child may not have their usual class teacher due to ongoing shielding advice and other factors.
Your child's classroom has desks which are spaced out 2m apart. Each child has their own chair, desk and stationary pack which may contain a workbook, pens, pencils and anything else needed for them to be able to work during the day. It may also include some 'fun' items such as a small pack of lego or a skipping rope. These are allocated to each individual child and won't be shared with other children or adults.
Classrooms will be well ventilated by having all the windows, and where possible the doors open. Each room, or near to the room has a sink so that children can wash their hands regularly with soap and there is also plenty of hand sanitiser available. Over the course of the day we expect the children will wash their hands each time they leave the classroom, each time they return, after they have been to the toilet and before and after eating their lunch.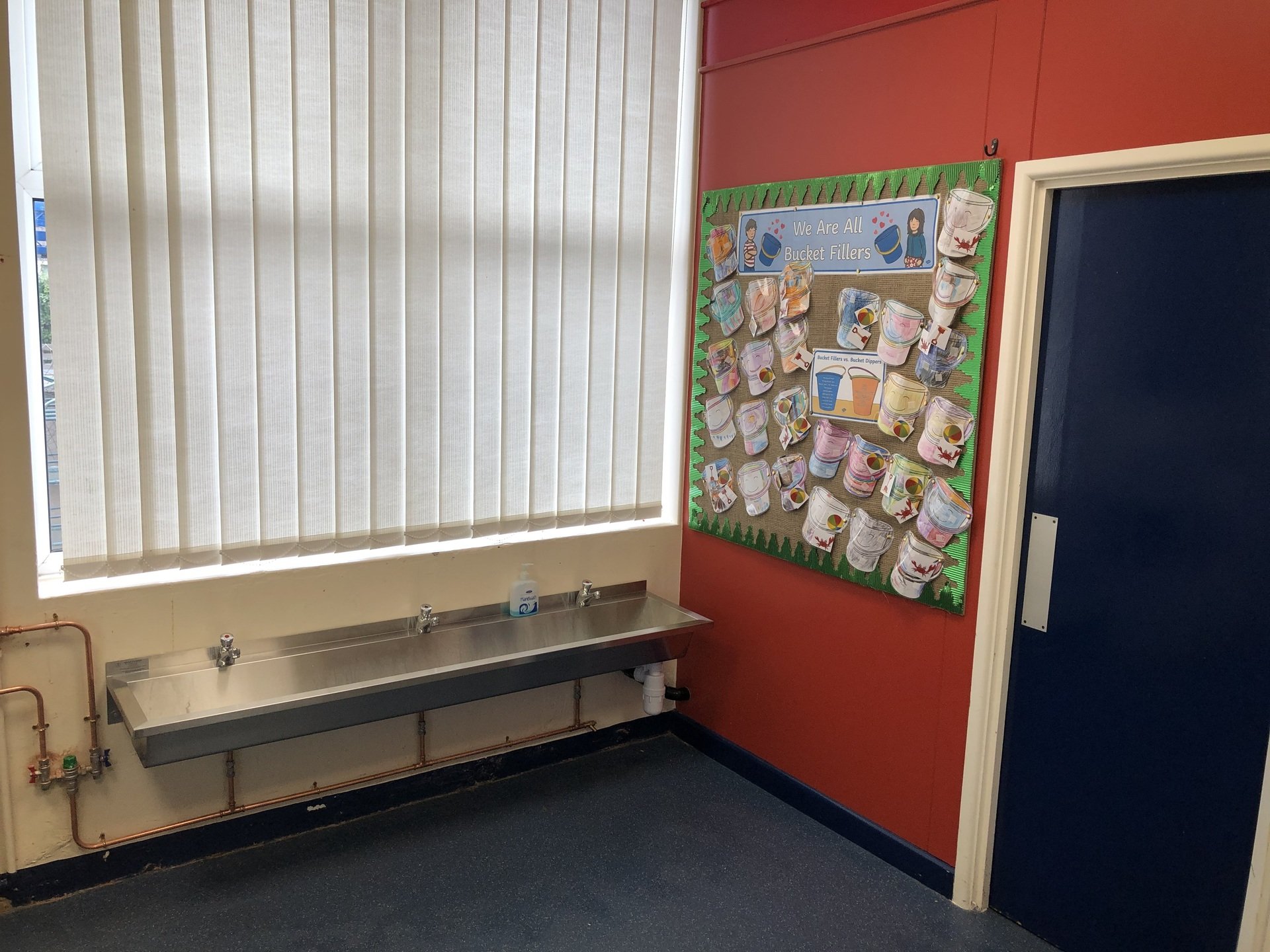 When 'Bubbles' leave the room, doors, chairs and surfaces are wiped clean using appropriate disinfectants which are safe for the children but nasty for the germs!
When children use computers and iPads they will be cleaned before and after use and the areas around them.
The corridors around the school have been marked out to show 2m distances clearly. Children will be encouraged to ensure 'one child in a square' and other 'games' as they move around the school safely. There are lots of child friendly signs up around the school too to prompt them as they go.