Have you ever come across Easy Fundraising? This is a great site that will give us a % of what you spend. All you need to do is go to www.easyfundraising.org.uk and select support Little Hoole PTA. Register your details and away you go! It couldn't be easier, it won't cost you a penny and we get a % of what you spend! Try it today!
PTA Pages
The following appointments have been made to represent the Little Hoole PTA for the year 2016/17:
Chairperson - Laura Starkey
Vice Chairperson - Kate Coldwell
Secretary - Louise Pearson
Treasurer - Julie Mottershead
Have a look at the most recent PTA minutes from our meeting in March. We are going to be holding lots of 80th Anniversary events this summer so keep posted on Newsletters and PTA updates here and on the Facebook Page. If you know anyone who came to the school or taught at the school in the last 80 years, please let them know that there will be two celebrations they might like to come to on the 30th June and the 27th September. More details will follow.
We shall be using this space for downloadable copies of minutes and other useful PTA information. Please also see the school Twitter @littlehoolesch and the PTA Facebook page for further details of events and plans!
Minutes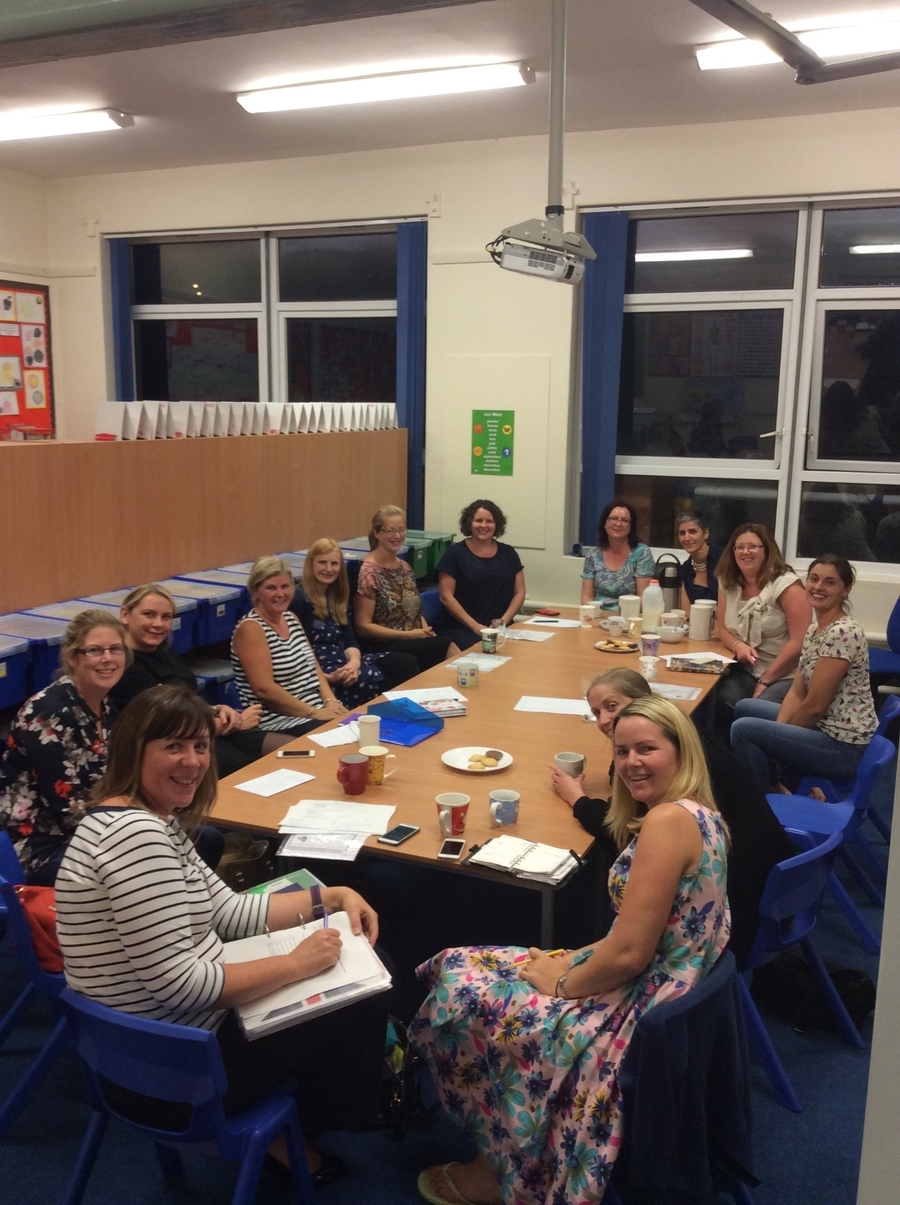 Dates for 2016/17
80th Anniversary Summer Fair - 30/6/17
80th Anniversary Tea Party - 27/9/17
PTA Blog 2016/17
admin on: PTA Blog 2016/17
It was really great to see so many faces at this year's AGM, and for those people to step forward and agree to take on the roles of Chair, Vice, Secretary and Treasurer. I really appreciate the commitment that people have put into leading the PTA so far, and for the many years ahead. One thing was certain last Thursday - this PTA is a long was from dissolving and the children of our school will really thank you for that.
This is my first PTA Blog post. Before I continue with my ramblings I would just like to say that details of all the people who have agreed to lead our PTA this year in addition to any minutes, adverts or additional information will find its way onto this page over time so keep checking on a regular basis.
I was asked to give a Headteacher Report on Thursday. Thankfully I didn't have to write anything down and I was able to go through some of the ways that PTA money has been spent. Firstly and I know this may sound like a daft one, but one way we use PTA money is to pay for the transport for each class on one school trip during the year. Many of the museums, and places of interest that we go to cost very little if anything at all, the bulk of the cost is for the coach there and back. PTA money helps us to run more trips throughout the year this way. PTA money also paid for the transport for the whole school trip to the Panto in Preston last year, and a splendid time was had by all. (Oh no we didn't - Oh yes we did!)
We spent £5000 of PTA money on new iPads and we are now proud to say that we have a half class set of iPads for each junior class in addition to over 30 iPads for the infant children too, in addition to a 'touch interactive' table which is mainly based in the infant area. As you can imagine, these don't only help our teaching of different IT skills but they also help us to bring lessons to life much more and give children even more knowledge at their fingertips!
2016 was also the year that we began awarding the PTA Maths Award, in memory of Ruth Wignall. This award which will continue to be awarded on a termly basis is given to any child in the school who shows significant effort and achievement in maths, regardless of their actual mathematical ability. It was a lovely moment at Easter when Ruth's son Tom came back to see us in his Hutton School uniform to present our first recipient Harriet the award. This was followed up in the summer by Jessica receiving the award for the summer term.
So what next? Well, we would really love it if we could continue to subsidise school trips by PTA money paying for the coach again for at least one school trip for each class. We have another trip to the Panto (Oh no we haven't - Oh yes we have) this Christmas so would love it if PTA could pay for the coaches again.
This year we are working with a group called ImagineNation who are delivering PSHE and Drama workshops once per half term. They have also offered to DJ our discos, and possibly become Bingo callers so we'll get our money's worth! PTA and our Reception class are in desperate need of larger sheds, so those would be a really great addition too.
Our next developing project is to develop our school pond and growing areas. Something that definitely needs doing as one PTA member said on Thursday night 'Pond, what pond?' 'Exactly!' was my response! We've extended the pond area but the next stage is to pull out all the weeds from the pond and gradually let the pond life hop back in. After that the whole area could do with a good clear. I think it would look amazing with some decking planks around the edge of it and some seats to sit and wait in the other area. We have drawn up plans to have 7 raised beds so that each class can be responsible for growing something each year. As much as anything we need helpers for these things, and anyone who has attempted this before to give us some advice.
As you can see, we're not short on ideas to make our school even better. Along with raising money we also need volunteers to help us see through our vision. If you feel you could help us in anyway, be it helping out at the discos, at the Christmas light switch on, the Summer Fair, or any of our other events. Or if you think you have some handy skills with clearing ponds or making seats, or helping with growing areas we would love to hear from you.
Here's to a great 2016/17.
Next meeting Thursday 13th October at 7pm.
---
Comments (0)
There are currently no comments.