Head Teacher
WELCOME
On behalf of the staff, pupils, parents and governors, I would like to welcome you Little Hoole Primary School. We pride ourselves on our welcome and we hope that you will soon feel part of our friendly and caring school.
Situated just south of Preston and serving the local area of Walmer Bridge, Little Hoole and Much Hoole, we are very proud of our school and of the close links established within our local community over the years. Generations of children have left Little Hoole Primary with a love of learning and are well prepared for high school. Both academic and personal success is valued and this is shown in our drive to let children shine in all areas of the curriculum and the activities they do beyond school.
We have an excellent, hardworking, caring and dedicated staff whose core beliefs centre on providing a happy, safe, secure and supportive learning environment where children work hard and behave well so that they may achieve academic and personal excellence.
Our parents are very supportive, helping us with many activities within school. They accompany our trips and our PTA raise much needed funds so that we can continue to deliver the very best that your child needs.
We hope you enjoy looking at our new website. We are constantly updating it and developing it further. We hope that it gives you a good picture of what our school is like, however nothing beats the face to face approach so if you would like to see us please don't hesitate to contact us and arrange a meeting.
Many thanks
Daniel Stammers
Headteacher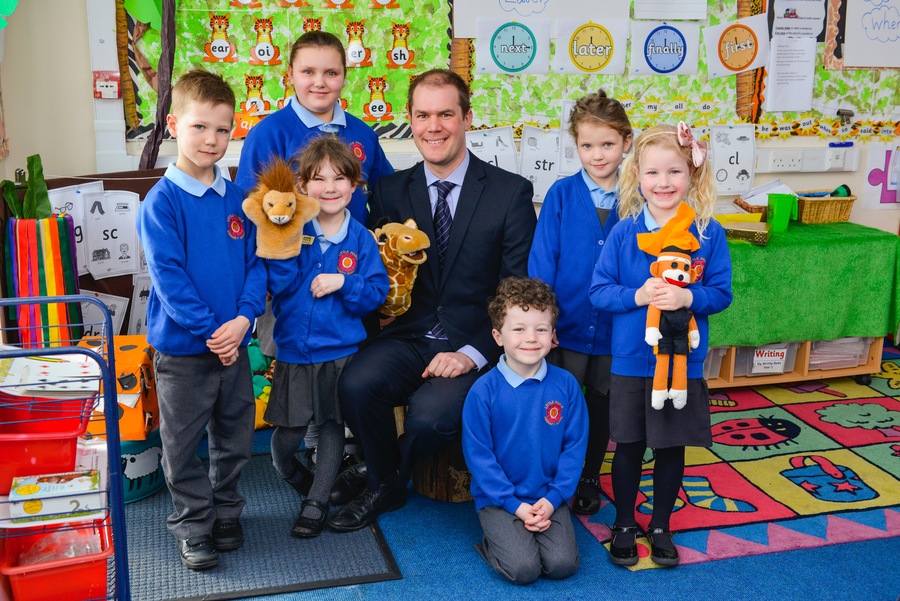 HT Blog 2018/19
admin on: HT Blog 2018/19
It was lovely to welcome our Reception children into their first school assembly this week. They have now become full timers like the rest of the school and I've even managed to sneak off and spend some time with them too. They definitely seem a kind and caring group of children. I received a lovely email too praising the work of our 'Big Friends' who are helping the children to feel settled at school. On Wednesday they had to put on their best smiles as the Lancashire Evening Post popped in for a photograph which should hopefully be published soon.
Yr 6 welcomed Mr. Souter on Wednesday for their session on Debt Awareness. Mr. Souter also left feeling very impressed at the great responses and ideas from the children. Between them and Yr 5 we will hopefully have some children that as they become adults will have a better awareness of how to spend and save their money in the future.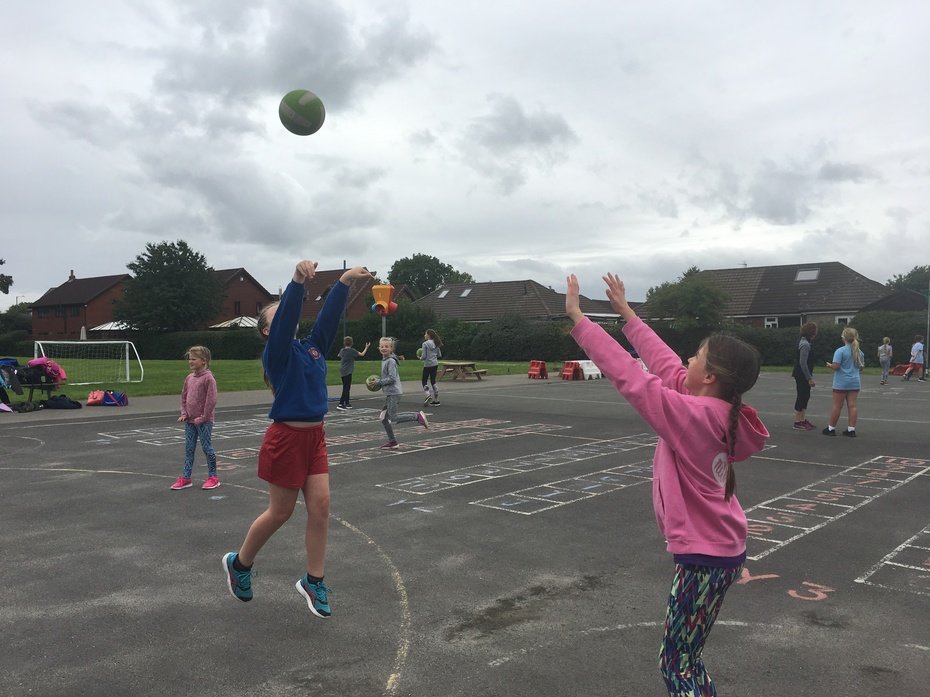 We started our Sports Clubs this week; High 5s, Gymnastics and Football. Mrs. Morris and I were overwhelmed with such a positive response, not just the numbers of children wanting to take part but also their enthusiasm and determination. Long may this continue.
Yr 5 started their brass lessons again. They will continue to learn throughout the year with their teacher from the Lancashire Music Service. We are also trying to encourage children to have a go at learning an instrument at school and already this week we've had a positive response. Please speak to the office it you're interested.
Thank you to all those parents who have responded to the LITTLE HOOLE SUPER HELPERS note that was sent home last week. I shall be getting in touch with you about moving forward from here, but in the meantime if you think you can help us with reading, some maths, some handwriting or helping accompany some school trips we'd love to hear from you as you will be a huge help. Please click on the link do download the form.
I shall leave you with a few more photos of the week including a very happy Yr 4 class after their first swimming lesson at Penwortham Leisure Centre.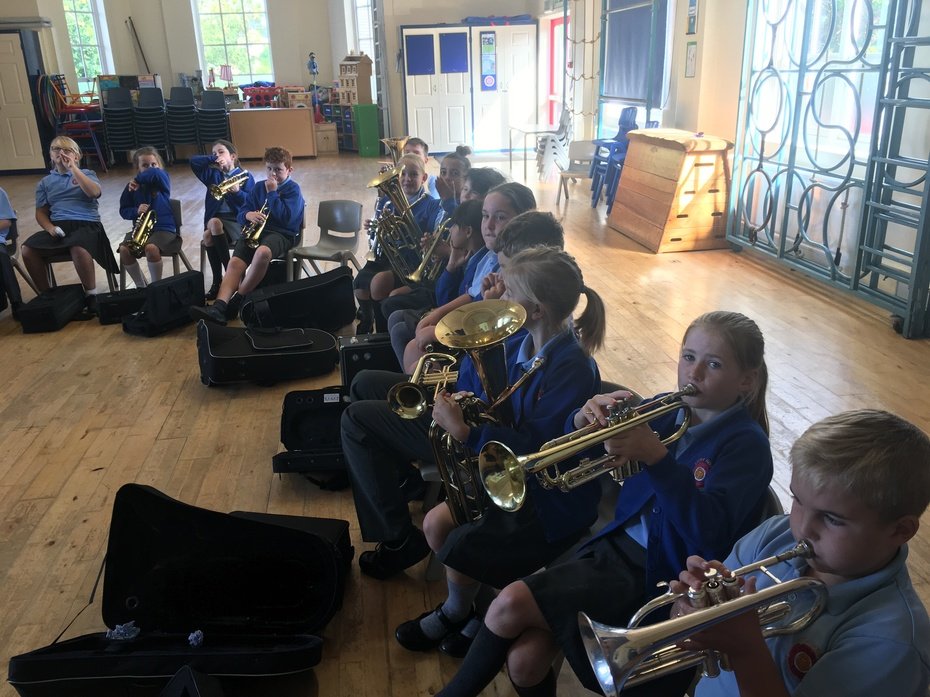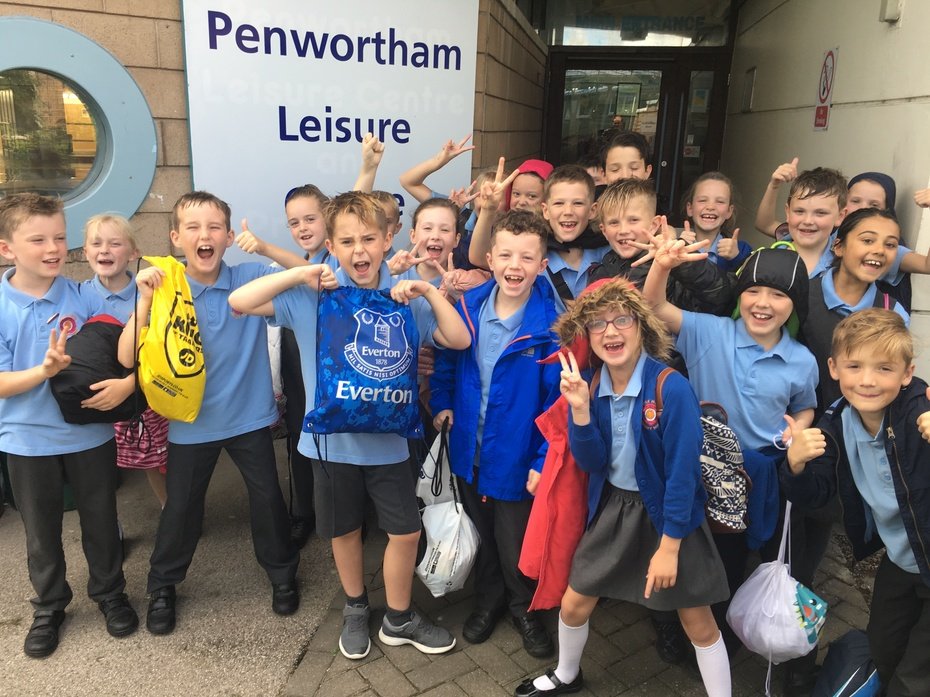 ---
admin on: HT Blog 2018/19
The first week back is always an exciting one. The shoes are shiny, the hair has been cut and an air of excitement and intrigue fills the corridors. Most year groups have changed classes and teachers all except our Yr 4s. They remain in the classroom they had last year with one of their teachers that taught them last year too, but just like everyone else they are definitely ready for a new exciting year just the same as everyone else. The great thing about starting term on a Monday is that once the initial class room rules and expectations are completed we can crack on with our daily routines.
During our whole school assembly on Monday we discussed about throwing things we weren't so proud of last year away into 'last year's dustbin.' Sitting on the stage was an envelope and the children had a go at thinking of 3 things that were their goals for the year ahead. One child said she would try eating new things, another said they would do their best to be friends with everyone. My favourite though were some sisters who promised they wouldn't fall out! I said we'd check up on that one at half term!
We've had our first visitor of the year. Year 5 are working on a very special 'Debt Awareness' programme this year which helps them to understand the value of things and will hopefully encourage them to grow up to be better spenders and savers. Mr. Souter and his Money Matters team will be coming in throughout the year to help them with this work and we look forward to working with them.
Our Reception children have completed their first week in our school. I suspect they will be feeling a lot more confident on Sunday evening going to bed than they did last Sunday. Next week they go 'full time' and they might even pop into one or two of our assemblies too. For now they'll have their Big Friends to look after them and seven super years in our school ahead of them.
---